Educational Science Researcher | Lecturer | Coordinator


@Uni_Augsburg
Email: 

Stefan.Siegel@uni-a.de

     
Phone: +49 821 598 5564
Address: Universitätsstr. 10, 86159 Augsburg 
ABOUT ME (CURRICULUM VITAE)
Since August 2021 Junior Coordinator of the Special Interest Group Higher Education (

EARLISIG4

) of the European Association for Research on Learning and Instruction (EARLI)
From February to March 2021, research stay at Moray House School of Education and Sport (Prof. Gert J.J. Biesta) at the University of Edinburgh, Scotland and study visit at Hilderstone College in Broadstairs, England; both supported by a scholarship of the German National Academic Foundation (Studienstiftung des deutschen Volkes e.V.).
Since November 2018 PhD scholarship holder of the Studienstiftung des deutschen Volkes e.V. (German National Academic Foundation) and PhD student within the framework of the program "Empirical Educational Research" of the Graduate School for Humanities and Social Sciences (GGS) of the University of Augsburg
Since January 2018 overall coordinator in the project "Promoting Teacher Professionalism in Dealing with Heterogeneity" (LeHet) of the Quality Offensive Teacher Education at the Department of Education at the University of Augsburg

Since April 2017, Research Associate at the Department of Education with a focus on adult and continuing education at the University of Augsburg

Personal assistant to the director and the management of the Center for Continuing Education and Knowledge Transfer (ZWW) of the University of Augsburg (September 2016 to March 2017)

Study of Educational Science in the Master Degree Program Heterogeneity in Education at the University of Augsburg (2014-2017) with a stay abroad in the north Italian city of Verona as a scholarship holder of the Erasmus + program (February to July 2016)

Research Assistant and Tutor at the Department of Pedagogy of Childhood and Youth and the Center for Teacher Education and Interdisciplinary Educational Research at the University of Augsburg (2013-2016)

Studied educational science with minor subjects in psychology, sociology and political science as well as specialization in experiential and intercultural education at the University of Augsburg (2011-2014)
Educational theory

Theory-related attitudes and epistemic beliefs of university students and lecturers

Professionalisation and professionalism of (prospective) educators

Teaching and learning with and about analogue and digital media

Science theory, science communication, open science
List of publications, talks, and workshops
Download full list of publications

Selected publications:
Siegel, Stefan T., Daumiller, Martin H. (2020) (Eds.). Wissenschaft und Wahrheit: Ursachen, Folgen und Prävention wissenschaftlichen Fehlverhaltens [Science and Truth: Causes, Consequences, and Prevention of Scientific Misconduct]. Opladen: Budrich. https://shop.budrich-academic.de/produkt/wissenschaft-und-wahrheit/ 
Siegel, Stefan T.; Daumiller, Martin (2021): Students' and Instructors' Understandings, Attitudes and Beliefs about Educational Theories: Results of a Mixed-Methods Study. Education Sciences. 11 (5), 1–16. https://doi.org/10.3390/educsci11050197 | https://edarxiv.org/k52dt/
Benedikt Wisniewski; Siegel, Stefan T. (2020): Worauf kommt es wirklich an? Eine explorative Studie zu Feedback in der zweiten Phase der Lehrerbildung. In: Lehrebildung auf dem Prüfstand, 13 (2), 240–260. https://www.vep-landau.de/produkt/lehrerbildung-auf-dem-pruefstand-2020-13-2-kap-5-digital/
Further Information: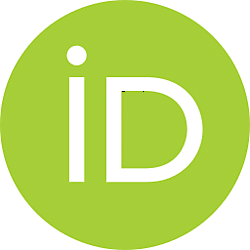 ORCID     |  
  Google Scholar  |  
  ResearchGate  |  
  Twitter

If you are interested in any of my publications, feel free to
contact me
.
CONTRIBUTIONS TO CONFERENCES AND AFFILIATIONS
List of publications, talks and workshops

Affiliations
American Educational Research Association (AERA)
Bavarian Teachers Association (BLLV)
The German Educational Research Association (DGfE)

Division 5 – Curriculum and Teaching | School Pedagogy

Division 12 – Media Education

European Association for Research on Learning and Instruction (EARLI) 
International Society for Historical and Systematic Research on Textbooks and Educational Media (

IGSBi

) 
Junior Researchers of The European Association for Research on Learning and Instruction (JURE)
(For more infomation – click on the titles of the projects)
Interested in joint research projects and publications?
Looking for an educational scientist, lecturer or coordinator?

Feel free to contact me!
There is always more to learn.
Angaben gemäß § 5 TMG:
Stefan T. Siegel
Telefon: +49 (0) 821 598 5564
E-Mail: Stefan.Siegel@uni-a.de
Universitätsstr., 10
86159, Augsburg
Verantwortlich für den Inhalt nach § 55 Abs. 2 RStV: Stefan T. Siegel

Haftung für Inhalte
Als Diensteanbieter sind wir gemäß § 7 Abs.1 TMG für eigene Inhalte auf diesen Seiten nach den allgemeinen Gesetzen verantwortlich. Nach §§ 8 bis 10 TMG sind wir als Diensteanbieter jedoch nicht verpflichtet, übermittelte oder gespeicherte fremde Informationen zu überwachen oder nach Umständen zu forschen, die auf eine rechtswidrige Tätigkeit hinweisen.
Verpflichtungen zur Entfernung oder Sperrung der Nutzung von Informationen nach den allgemeinen Gesetzen bleiben hiervon unberührt. Eine diesbezügliche Haftung ist jedoch erst ab dem Zeitpunkt der Kenntnis einer konkreten Rechtsverletzung möglich. Bei Bekanntwerden von entsprechenden Rechtsverletzungen werden wir diese Inhalte umgehend entfernen.
Haftung für Links
Unser Angebot kann Links zu externen Webseiten Dritter enthalten, auf deren Inhalte wir keinen Einfluss haben. 
Deshalb können wir für diese fremden Inhalte auch keine Gewähr übernehmen. Für die Inhalte der verlinkten Seiten ist stets der jeweilige Anbieter oder Betreiber der Seiten verantwortlich. Die verlinkten Seiten wurden zum Zeitpunkt der Verlinkung auf mögliche Rechtsverstöße überprüft. Rechtswidrige Inhalte waren zum Zeitpunkt der Verlinkung nicht erkennbar.
Eine permanente inhaltliche Kontrolle der verlinkten Seiten ist jedoch ohne konkrete Anhaltspunkte einer Rechtsverletzung nicht zumutbar. Bei Bekanntwerden von Rechtsverletzungen werden wir derartige Links umgehend entfernen.
Urheberrecht
Die durch die Seitenbetreiber erstellten Inhalte und Werke auf diesen Seiten unterliegen dem deutschen Urheberrecht. Die Vervielfältigung, Bearbeitung, Verbreitung und jede Art der Verwertung außerhalb der Grenzen des Urheberrechtes bedürfen der schriftlichen Zustimmung des jeweiligen Autors bzw. Erstellers. Downloads und Kopien dieser Seite sind nur für den privaten, nicht kommerziellen Gebrauch gestattet.
Soweit die Inhalte auf dieser Seite nicht vom Betreiber erstellt wurden, werden die Urheberrechte Dritter beachtet. Insbesondere werden Inhalte Dritter als solche gekennzeichnet. Sollten Sie trotzdem auf eine Urheberrechtsverletzung aufmerksam werden, bitten wir um einen entsprechenden Hinweis. Bei Bekanntwerden von Rechtsverletzungen werden wir derartige Inhalte umgehend entfernen. (Quelle: eRecht24)
Keine Abmahnung ohne vorherigen Kontakt
Sollte der Inhalt oder die Aufmachung dieser Seiten fremde Rechte Dritter oder gesetzliche Bestimmungen verletzen, so bitten wir um eine entsprechende Nachricht ohne Kostennote. Wir garantieren, daß die zu Recht beanstandeten Passagen unverzüglich entfernt werden, ohne daß von Ihrer Seite die Einschaltung eines Rechtsbeistandes erforderlich ist. Dennoch von Ihnen ohne vorherige Kontaktaufnahme ausgelöste Kosten werden wir im vollen Umfang zurückweisen. Kosten verursachende Abmahnungen lehnen wir mit Hinweis auf das Schadensminderungsgesetz grundsätzlich ab.
Datenschutz-Grundverordnung DSGVO
Über diesen Link können Sie die aktuelle Datenschutz-Grundverordnung einsehen: 
https://eur-lex.europa.eu/legal-content/DE/TXT/PDF/?uri=CELEX:32016R0679